WORLD AUTISM ACCEPTANCE
World Autism Acceptance Week – 27 March – 2 April 2023
Jigsaw Trust is proud to support World Autism Acceptance Week with activities and information during the week closest to 2 April (World Autism Awareness Day) to help to promote not only awareness but also understanding and acceptance for autistic people.
There are currently around 700,000 autistic people in the UK and it is important that we all work together towards a more inclusive society: where autistic people are accepted, included and encouraged to thrive by being able to live lives full of choice and opportunity.
Previously, this campaign has been known as World Autism Awareness Day/Week, however, in 2021 a change was made to World Autism Acceptance Week to more closely align with the goal of communities being inclusive of autistic people.
Below you can find some useful resources to learn more about autism yourself, or to share with your friends, workplace or school. You can also download our guide to Being Autism Aware, which contains further information about common challenges and how you can take 3 simple steps in your day-to-day life to make the world a better place for autistic people. Our Autism Video explains what autism can be like and Jigsaw's approach to ensuring that everyone with autism has the opportunity to reach their full potential – watch the video by visiting our About Autism page here on our website.
If you would like to support Jigsaw's projects and services for autistic children and adults, you can find out more about fundraising for us here.
Being Autism Aware guide
'What is Autism?' video
Watch our short animated video describing 'What is Autism?' and how Jigsaw supports autistic children and adults.  Click here to visit our '
About Autism' page and video
.
We appreciate and are grateful for all the support we receive.  Click here to make a donation  – whether it's a one-off gift or by setting up a regular gift through a direct debit.
Thank you for your support.
UNITED NATIONS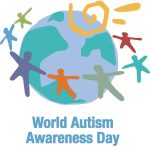 Back in 2008, the United Nations General Assembly unanimously declared 2 April as World Autism Awareness Day (A/RES/62/139) to highlight the need to help improve the quality of life of those with autism so they can lead full and meaningful lives as an integral part of society.  For more information on World Autism Awareness Day, please visit the United Nations' website: UN.org webpages directly.
"On this World Autism Awareness Day, let us all play a part in changing attitudes toward persons with autism and in recognizing their rights as citizens, who, like everyone else, are entitled to claim those rights and make decisions for their lives in accordance with their own will and preferences."
Secretary-General António Guterres